Vodafone and Liberty Global Go Dutch
In a somewhat surprising move, Vodafone (VOD) and Liberty Global (LBTYA) agree to merge Dutch operations. After well over a year of courting, the large communications companies focused on Europe agree to merger their operations in the Netherlands. 
The biggest problem with the original merger proposal by Liberty Global is that the companies didn't have a lot of overlapping business. Outside of Germany, U.K., and the Netherlands, the massive operations provided limited overlap. At the same time, the units in the main three countries would all place second behind entrenched market leaders. As such, a 50-50 joint venture in the Netherlands is probably the biggest bang for the buck without a messy large-scale merger and the involvement of German or U.K. regulators. 
Based on total synergies that include €280 million in cost and capex synergies plus additional revenue synergies, the deal has a estimated net present value of approximately €3.5 billion after integration costs.
Vodafone traded up a meager 1.2% on the news probably due to the hopes of a larger premium on a buyout. The reality is that the company made a deal that increased the value of the company that shouldn't be trading at $30.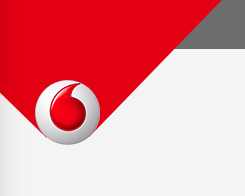 Disclosure: Long VOD