Out Fox The $treet - August 12, 2019
Stocks to watch on Monday:
CannTrust (CTST) - as expected, the rally on Friday was a head fake. A report from Health Canada only outlined the issues found in the non-compliant audit. The news suggests that remedial is possible, but HC made it clear that any decisions regarding the company are unknown. The stock remains uninvestable without a known path forward.
Micron Tech (MU) - Citi reiterated a $30 price target on the stock due to weak DRAM fundamentals. The analysts doesn't think the market improves until 1H'20. The recent rally to $40 was problematic as the company hasn't turned around the YoY revenue growth. As Citi predicts, look for the stock back in the low $30s or possibly around $35 along the uptrend line to buy.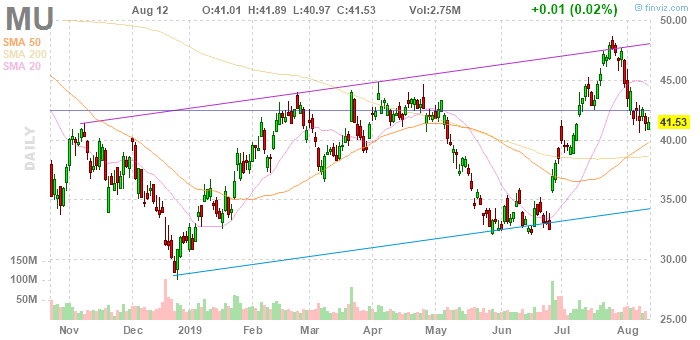 LendingClub (LC) - the turnaround is in place. The stock is cheap below $15 or the equivalent of $3 pre reverse split. The EV is below $650 million now.
Disclosure: Long LC