Twitter: Let It Run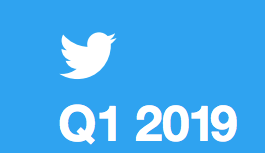 Twitter (TWTR) is up 10% on a massive mDAU beat. The company reported 134 million mDAUs versus 126 million in Q4 and estimates of only 128.8 million. The previous largest quarterly increase since the turnaround was only 6 million mDAUs back in Q1'17.

https://twitter.com/RichBTIG/status/1120649561838706689
At $38, the stock is still $10 below the highs from last year. Let it run when user growth is finally not an issue.

Disclosure: Long TWTR