GrubHub: Don't Fear Facebook Food Ordering Initiative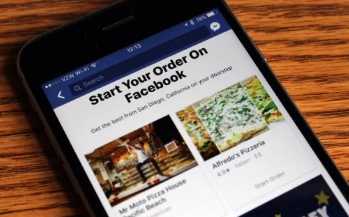 TechCrunch reported that Facebook (FB) is moving forward with an option called "Order Food". The proposed idea is to handle all of the order and delivery process within Facebook and utilize the businesses of Delivery.com and Slice for completing the order.  
Like most initiatives, consumers haven't shown an interest to utilize social networks for ordering goods. Similar to how games went from the Facebook platform to directly within apps. Facebook will need to exceed the services offered from the market leader like GrubHub (GRUB). In most cases, the restaurant relies on the connection with the online food ordering and delivery service so working with Facebook would require changing providers. 
At the end of the day, consumers would in most cases prefer to open a different app for food delivery than having Facebook collect all of that data. As well, best of breed plays a big part in the consumer decisions and Facebook will have a hard time topping GrubHub without a similar focus on the product. 
GrubHub was down 3.5% initially on this news. As well, Yelp (YELP) dipped on the day. Both stocks are solid buys on any dips caused by the feared rollout of a food order process by Facebook. 
Disclosure: Long YELP