Are You Buying Nike Up To $100?
Guggenheim made Nike (NKE) a Best Idea with a $100 target. Are you buying the stock with FY20 EPS estimates of only $2.90? To reach that target, the stock would trade at an absurd 35x analyst estimates for the year.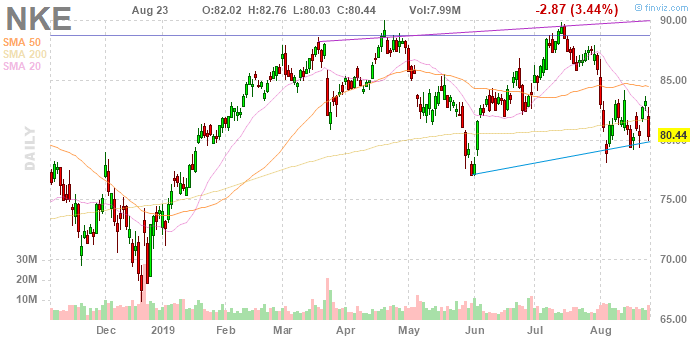 Consider this more of an informal poll of whether investors are buying Nike up to these prices.
Disclosure: No position.