Simple Reason To Own Under Armour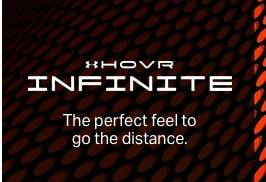 The market has fought owning Under Armour (UA, UAA) for years now, but a simple reason exists to own the stock. As long as the company has a relevant brand in turnaround mode, wise investors will utilize the P/S multiple to derive value.
Most investors make the mistake of using one metric to value all stocks when the key is to select the correct metric to value the stock in question. Due to a business never optimized for profits, the P/E ratio never worked for Under Armour.
The stock is rallying 6% on signs of a 12% reduction in inventories leading to a 160 basis improvement in gross margins. With inventories in a better position entering 2019, the athletic apparel maker can focus more on selling at premium prices and less on dumping old inventory on off-priced stores.
The company guided 2019 EPS to $0.32, but investors need to be prepared for the repeated comments by so called experts that the stock trading above $20 is over valued. The reality is that the company has a long ways to go in order to right size the margin story.
For this reason, Under Armour remains a P/S story. Compared to Nike (NKE) and Lululemon Athletica (LULU), the stock is incredibly cheap at 1.76x forward sales estimates. Even Nike trades at 3.2x forecasts. Under Armour isn't likely to catch Lululemon at a nearly 5.0x multiple, but the premium yoga pants maker traded at a similar 3.2x multiple before the incredible multiple expansion in 2018.
One probably doesn't want to chase the stock up at $22.50 today, but Under Armour is a clear buy on dips as the turnaround story progresses.
More research: Seeking Alpha ($$) - Under Armour: Don't Over-Read Into Baseline Targets

Disclosure: Long UA