Microsoft: $40B Isn't A Lot

After the close, Microsoft (MSFT) announced a sizable $40 billion share buyback. The amount sounds massive until realizing the stock is worth over $1 trillion. Even if Microsoft utilized all $40 billion in the next year, the amount would only repurchase 4% of the outstanding shares.
Remember that Apple approved $75 billion in share repurchases back in April. The company has a much larger capital return plan as viewed via the Net Payout Yield.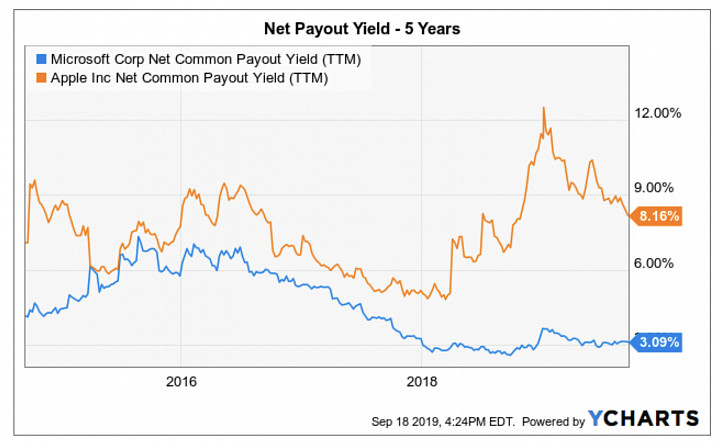 Don't own Microsoft for the capital returns. Own the stock due to growth justifying the current pricey stock.
Disclosure: Long AAPL