Out Fox The $treet: February 17, 2017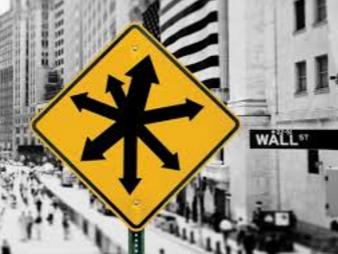 Thursday was one of those days where the market was difficult to predict in the short term. Regardless of logic, stocks can move wildly over a short period of time that isn't always logical and predictable. 
Himax Tech (HIMX) - as predicted, Himax provided little proof that the future promises of the non-driver business will come to fruition anytime soon. What the company did was guide Q1 results below expectations. The market is definitely forward looking and the stock price recently down at $5 provided a solid gamble, but the story isn't that supportive of the stock already trading back towards $7. When the CEO says that the company "may" see significant business progress in the 2H of the year, any rally is unlikely to stick. No reason to chase Himax here. 
LendingClub (LC) - the online lending marketplace plunged 8% due to an issue with another fintech. OnDeck Capital (ONDK) reported a big one-time provision spooking investors in LendingClub. Amazingly though, the whole point of investing in LendingClub is that the company doesn't take on risk from the loans. Not to mention, the focus is individual loans and not the small business loans that OnDeck handles. The sell off was completely irrational and provides an even better buying opportunity. The stock might head lower first, but the long-term picture hasn't changed. 
OnDeck Capital - the online lending platform for small businesses took a one-time provision of $19 million for loan losses that sent the stock into a tallspin. With a restructuring that cuts 11% from the expense structure, the company still sees a similar expectation for 2017 results. The market has doubts and that provides opportunity. Though the time to buy was before the stock rallied nearly 20% off the lows of the day to close above $5. Amazingly, LendingClub had nearly an equal loss as the company with the actual problem again proving how unpredictable that market can be over the course of a day. 
Click on the Sign in/Sign up button in the top right corner to join for free to comment on your stock moves for tomorrow.
Click on the Follow button to get the daily blog posts from Out Fox The $treet. 
Disclosure: Long LC, ONDK