IBM: Q216 Quick Takeaway
IBM (IBM) reported solid earnings beat after the market close and the stock is up about $5 in initial after-hours trading. The funny part is that the stock is trading around $165 as ironically results are no longer highly pressured by currency headwinds. The company now forecasts no revenue impact from currencies going forward.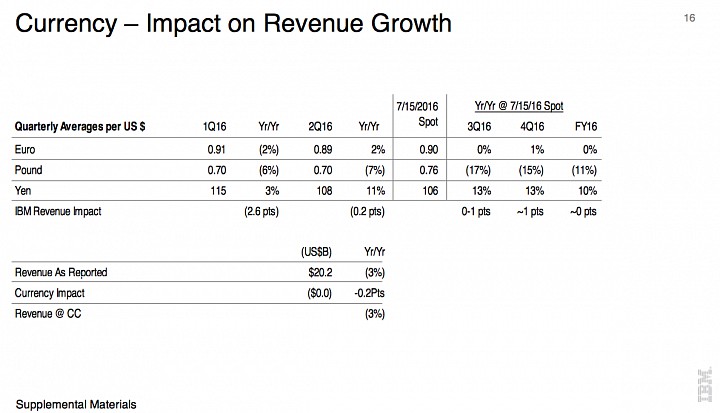 Of course, IBM has a lot of moving parts including a solid 3.5% dividend yield and progress towards transitioning the company towards the cloud and mobile. The stock rebound from $115 earlier this year to $165 now though corresponds with the alleviation of the currency headwind that the market used to obsess about the future of the tech giant. 
In reality, IBM still faces problems, but stable revenues and earnings is far from the death spiral feared by the market. The stock likely heads higher with dividend support up to a 3% yield. 
Disclosure: Long IBM