Out Fox The $treet: January 10, 2019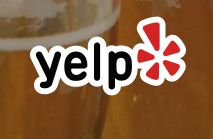 Stocks to watch on Thursday:
Yelp (YELP) - MS downgrades to Underweight providing a gift here. The analyst has consternation on new ad accounts due to the flexible ad product, but Yelp had a sales execution issue in Q3 that will be resolved in Q4. Buy the dips with the stock trading at an EV/s of 2x.
Aurora Cannabis (ACB) - the cannabis stock has been a buy once above $5.40. Don't like the long-term fundamentals of a company ramping up supply of a commodity product, but the market remains positive for now.
Twitter (TWTR) - a double upgrade has the stock only up a meager 2%. The social-media stock has tons of upside here with new content deals including showing a new live NBA concept. Looks like the stock has strong resistance from $33 to $35. Look to load up on dips.
Disclosure: Long Yelp, TWTR